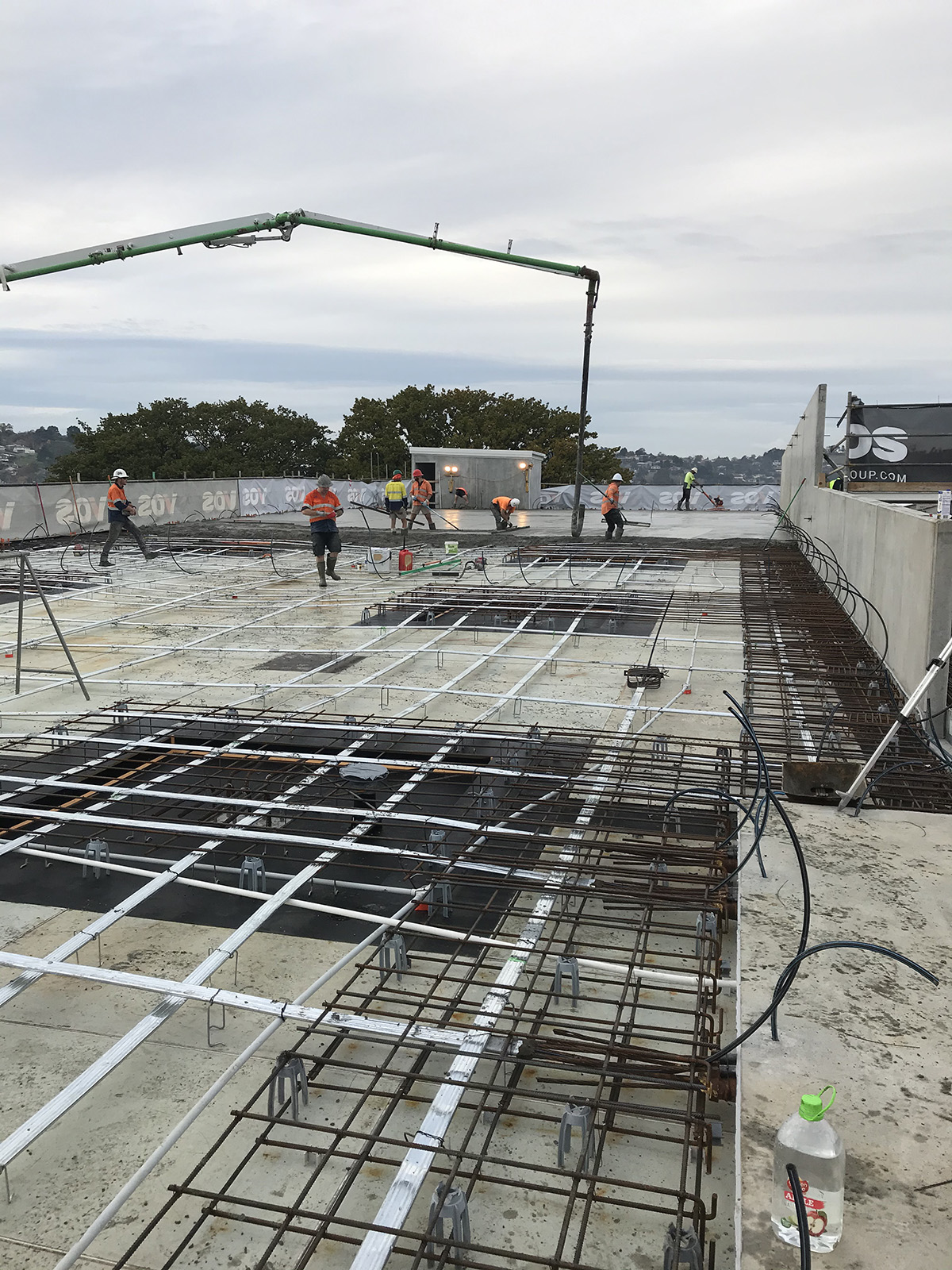 Construction underway at the Launceston General Hospital Carpark Extension
At it's highest point the extended carpark at the Launceston General Hospital will stand more than 19 meters tall when complete. As an extension to an existing concrete structure, and, given the height of the new building the design and construction have been multifaceted. Seismic design and coordination were required and post tension (PT) slab construction has been utilised.  PT slab construction is still quite un-common in Tasmania, however it will only become more common as buildings get bigger here. The use of Airodek formwork and the complexities around joining new bits to old bits and the extensive back propping required when constructing a concrete building have made for a compelling project.
Originally constructed in 2012 the carpark at the LGH had reached capacity, and issues of congestion on surrounding streets were impacting significantly on local residents.  ARTAS were engaged by the Department of Health to design an additional 2 and a half levels to the existing carpark on the hospital campus which will provide an additional 139 spaces, primarily for use by hospital staff and freeing up the surrounding streets. The staging of this project has been critical as the carpark has had to remain operational throughout with very minimal disruptions to the larger hospital site. The project is on track for completion at the end of August 2020.
For further details on this project visit the link below.