The ARTAS Team
Our talented team makes us different and enable us to be innovative and creative. We are a practice of problem solvers; our depth of knowledge as well as our adaptability will ensure your experience with us is a smooth uncomplicated one, respectful of you, your brief, timeline and budget. We will provide you with strong idea-driven designs reflective of client and end user needs combined with accurate documentation. Effective communication and a truly collaborative relationship is our commitment to our staff and to you.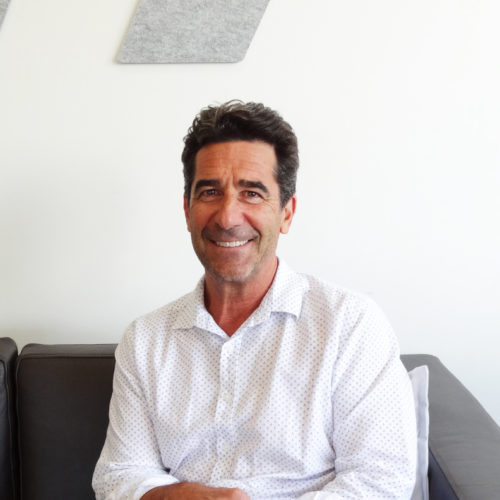 Scott is a registered Architect and a Director of ARTAS. He provides a wide range of expertise from both Australian and International projects. He has worked extensively in London, Malaysia and Australia on a large number of prestigious projects.
Scott has a proven ability to communicate with people at all levels and deliver outstanding projects in a timely and cost effective manner. This approach allows Scott to deliver outcomes that far exceed client expectations. The Charles Hotel, Apartments and mixed use development is an example one of such project which won a Property Council of Australia Innovation Excellence award for the best Mixed use Development in Australia.
Scott has experience in precinct master planning, commercial, retail, education, health, recreation, hospitality and multi residential. His depth of experience in many building types is shown by his continual striving for excellence, innovation and cost effective solutions for his clients.
Qualifications:
Associate of the Australian Institute of Architects (AAIA)
Registered Architect in Tasmania
Registered Architect in Victoria
Registered Architect in Queensland
Bachelor of Architecture (B.Arch) – University of Tasmania
Bachelor of Arts in Environmental Design (B.Arts.(Env.Des.) – University of Tasmania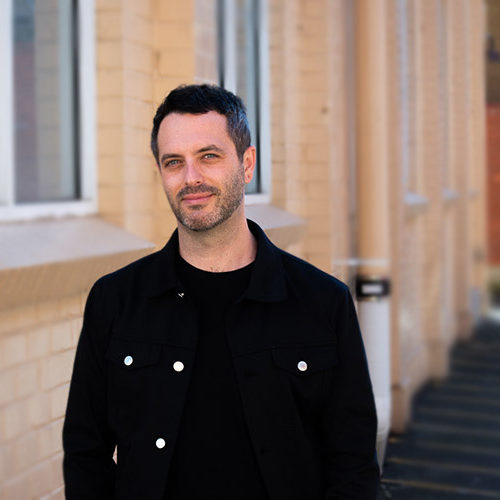 Alisdair has 9 years of professional experience working between Sydney, Melbourne and Launceston coupled with experience in voluntary positions including teaching and mentoring, research scholarships and representation through professional local and national bodies.
Alisdair has worked on a broad array of projects across all phases of design and documentation ranging from residential renovations and additions, mixed-use developments and community facilities varying in value from $0.5m to $500m.
A strong advocate in the value of teamwork, Alisdair strives to work closely with, and develop strong collaborative relationships with teammates, clients and consultants.
Qualifications:
Registered Architect 1270 (TAS)
Bachelor of Environmental Design, UTas 2009
Master of Architecture, UTas 2011
Cert.IV Residential Building Design, TAFE Tasmania
Cert.III Land Conservation, Greening Australia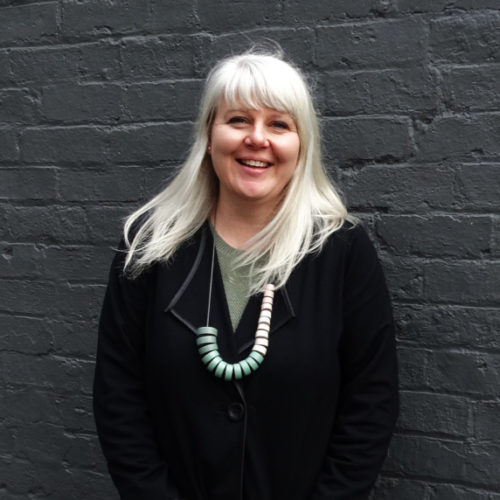 Nicole is an Interior Designer with a diverse skills portfolio. She has extensive experience in developing interiors which focus on a human centred design approach, creatively resolving spaces beyond the expectations of the end user. Consideration of all aspects of a space, balancing aesthetics and functionality with bespoke, innovative solutions that are, where possible, within a sustainable framework.
Close collaboration with the architect and client in the early stages of a project, ensure a seamless design outcome. This relationship has been instrumental to her success in resolving interior/exterior colour and finish concepts, joinery design and in creating refined, cohesive interiors, interior and space planning and fit-out specification.
Qualifications:
Certificate IV in Design / Interior Decoration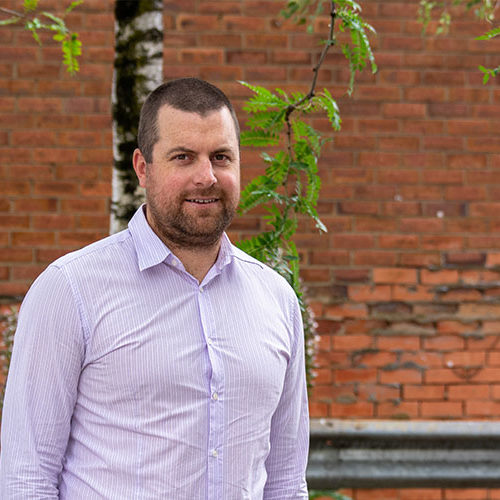 Mark is one of our longest standing and experienced employees. In this time he has developed a wealth of industry knowledge in design and documentation delivery over a broad range of projects in the education, health and aged care, multi-residential and commercial sectors.
As the manager of our Training and Systems, Mark now uses his experience to train and mentor our team members on the software and systems that we use daily, ensuring each team member is always learning and evolving.
In his role as resource manager, Mark also works closely with the project architect team and the documentation team, ensuring a high level of design, accuracy in documentation and project coordination that is consistently at industry best standard.
Qualifications:
Cert IV Residential drafting – TAFE Queensland
Cert IV Small Business Management – The Training & Business Company
Diploma of Leadership & Management – Learning Partners
Green Star Accredited Professional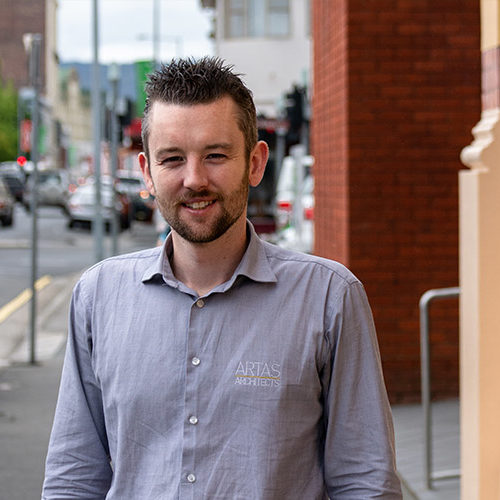 An enthusiastic and reliable senior project technician as well as our BIM Specialist Bobby is an integral member of our team. He has a wealth of experience in drawing and delivering accurate and detailed documentation.
With a strong background in education, commercial, residential and hospitality architecture he has an exceptional working knowledge of current standards and building codes.
Bobby has a proven track record in a range of high profile, complex projects, achieving quality outcomes. Bobby's trademark is a commitment to doing whatever is required to achieve a successful and timely delivery of all projects.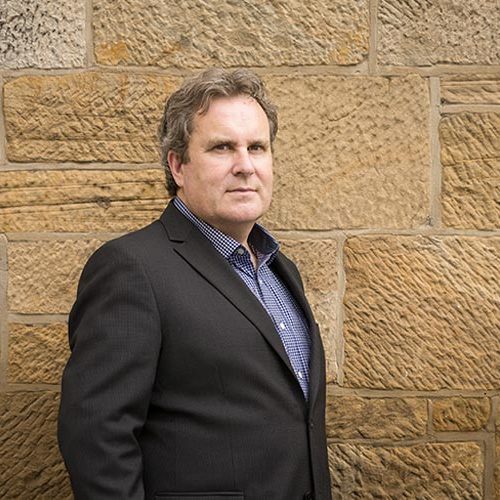 Ian is a registered Architect and Senior Associate in our Hobart office, he successfully ran his own firm for over 20 years and prior to that worked as a local commonwealth government architect.
Ian's thoughtful and informed approach to architecture supported by his 27 years of experience both locally and nationally along with a diverse skill set spanning across project management, construction, design, documentation, planning, heritage and furniture design.
Design focused, Ian is a solutions-driven leader. He is acknowledged for his capacity to identify problems, weigh alternative options and take decisive action. Ian's common-sense approach underscores all business communications and decision-making, serving to build teams, maintain customer relationships and refine internal processes to optimum levels.
Qualifications:
Bachelor of Architecture - Honours - University of Tasmania
Bachelor of Environmental Design - University of Tasmania
Registered Architect Tasmania (571)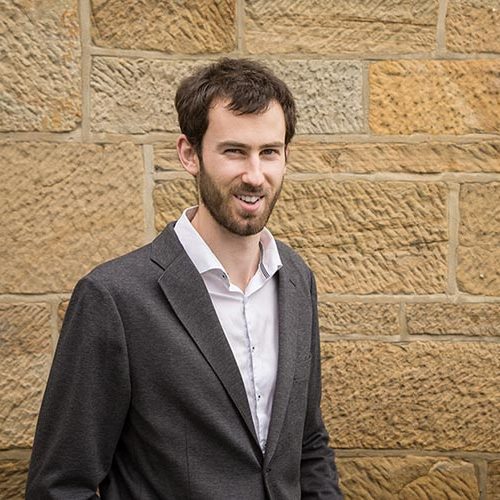 Tim joined ARTAS in 2015 after graduating with a Master of Architecture Post Graduate degree from the University of Tasmania.
While at ARTAS, Tim has gained a wealth of experience across several specialised sectors which include community infrastructure; sporting facilities; education; health and senior living.
Tim is an Architect with a background in drafting and documentation. He has comprehensive knowledge across all project stages. Tim thrives on the collaborative process with clients, offering design solutions to help them to see their visions realised. He embraces our principles of universal design and end user focus.
Tim takes pride in producing accurate and detailed construction documentation and overseeing projects from beginning to end. He understands the importance of excellent communication and contract administration and enjoys the challenges of resolving and rectifying onsite issues in collaboration with builders and other contractors.
Qualifications:
Bachelor of Environmental Design - University of Tasmania
Master of Architecture - University of Tasmania
Diploma of Leadership and Management - TCCI
Registered Architect Tasmania (1200)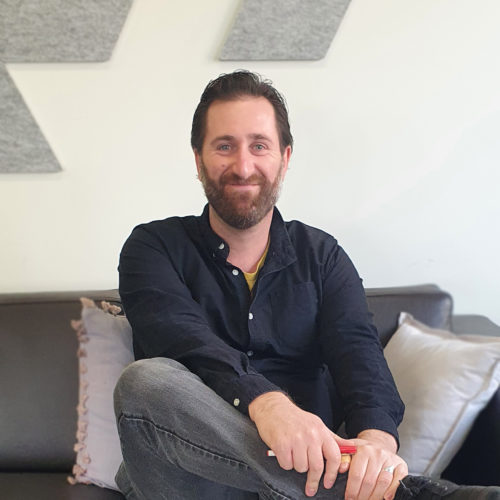 Caillen is a Project Architect with over 20 years of experience across all disciplines, phases, budgets, and scales of Architecture.
Caillen is collaborative in his approach to working with clients and consultants to solve complex design problems with innovative yet sensitive design solutions. He has been an integral member of many large teams in the delivery of landmark design projects. He has also volunteered on projects in the Himalayas with Architects Without Frontiers, an international network of Architects who strive to create life changing environments for communities around the world.
Qualifications:
Registered Architect Tasmania (1245), Victoria (52021)
Bachelor of Architecture - RMIT
Master of Architecture - RMIT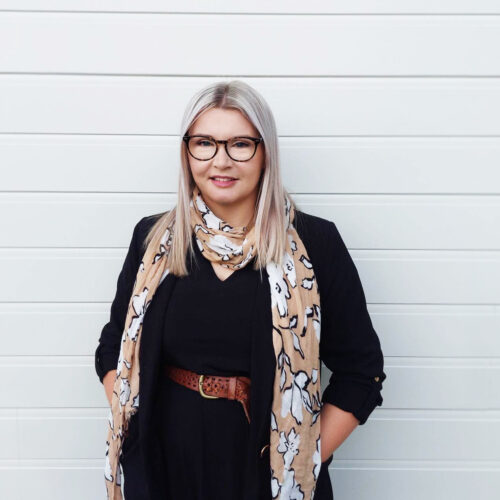 Gabrielle is an Interior Designer with experience across a range of residential and commercial projects.
With a background in interior design, operations management and project management, Gabrielle enjoys working closely with clients to determine accurate project requirements to ensure positive outcomes are achieved for end users.
Her energy and enthusiasm is evident which allows for unique and considered design solutions to be realised for each project.
Qualifications:
Diploma of Interior Design
Graduate Certificate in Management (GCM)
Diploma of Management
Certificate IV in Small Business Management
Certificate III in Business Administration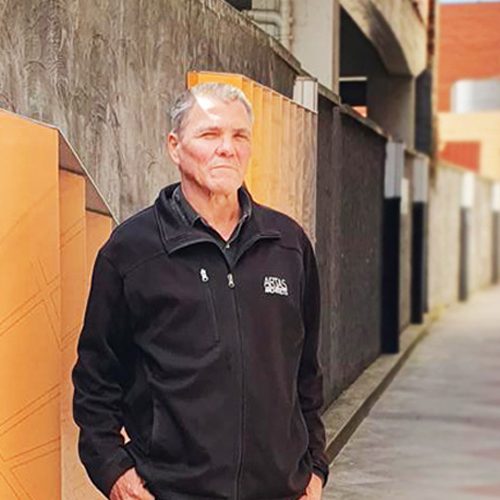 Jeff started with ARTAS in 2021 as an Architectural Project Technician.
His experience creating high quality documentation make Jeff valuable asset to our team.
Jeff has worked on a range of projects across many sectors, including health, aged care, education, justice, corrections, midrise apartment complexes, hospitality, industrial warehousing, and heritage.
Having worked on projects nationally and throughout Malaysia and India, Jeff has a history of involvement from sketch design through to design development, documentation, and site supervision.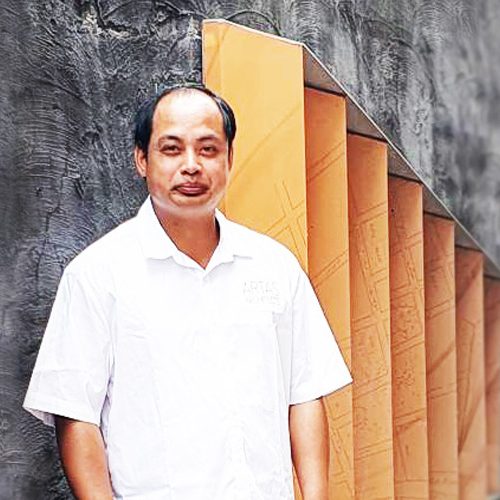 Luke completed his Master of Architecture degree in 2016 at UTAS. Since graduating Luke has worked on projects in both the residential and commercial sectors further developing his understanding of computer-based design through consistent use of various CAD programs and working alongside Architects to produce accurate documentation of drawings.
With an eye for detail and an interest in graphics Luke has begun to establish himself as a skilled 3D illustrator in addition to his building design skills. His passion for producing exceptional architectural images and 3D renders has proved invaluable and is vital to helping our clients to visualise the end product.
Luke's creativity and enthusiasm for architecture and the environment has also seen him develop a passion for photography capturing landscapes and built form.
Qualifications:
Bachelor of Environmental Design - University of Tasmania (2014)
Master of Architecture - University of Tasmania (2016)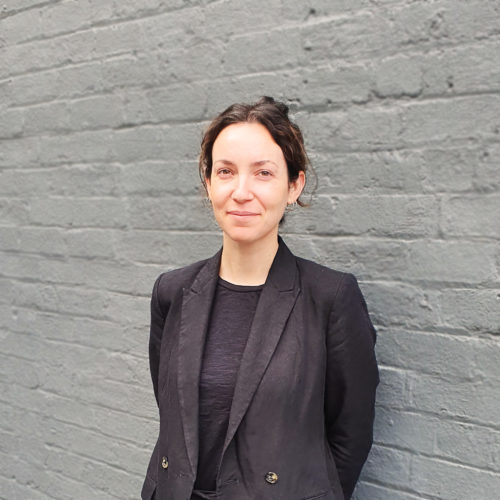 Stephanie joined ARTAS in early 2022 and has quickly proved herself as a dedicated, enthusiastic and valuable member of our technical team.
A fast learner with the ability to adapt to rapidly changing project requirements, Steph is a team player with excellent communication skills and attention to detail.
Stephanie has worked collaboratively with consultants and drafting teams - checking, peer review and amendment of documentation while working on a wide range of projects from schools, shopping centres, hotels, and hospitals to high rise commercial and residential buildings.
Qualifications
Diploma of Building Design - North Metro TAFE Western Australia (2020)
Brad joined ARTAS in 2021 as a Trainee Architectural Project Technician while studying for his qualification certificate IV in engineering drafting.
Brad started his traineeship late April of 2021 and began learning and developing skills within the CAD software ARCHICAD and under the guidance of the Artas staff. Brad looks forward to beginning his certificate IV in engineering drafting and expanding his knowledge in the subject, whilst being apart of the ARTAS team.
Ruby is one of our skilled Architectural Project Technicians, recently joining us from the bustling streets of Ho Chi Minh City, Vietnam.
Ruby has experience working on small to large commercial projects throughout Asia and Australia where she has been a valuable contributing member of each project team.
Friendly and approachable, Ruby's collaborative approach to teamwork aims to achieve the best possible outcome for each project she works on.