TasWater Regional Headquarters
TasWater's new regional headquarters in the heart of Devonport centralises not only the bulk of its North West administration but also consolidates important state-wide services on the North West coast. Since 2013, TasWater in the North West had been based in temporary office buildings at the Forth water treatment plant. The new, permanent office in Steele Street was established in the city centre as part of the Devonport City Council's Living City master plan.
Our design focuses on elements of fluidity and natural materials with a primarily green and blue colour pallet, giving a subtle nod to TasWater's core business. The reception features and undulating wall and raindrop pendant lighting while the open plan office is divided by green walls and vertical timber poles creating dedicated spaces for team zones while still encouraging collaboration and connectivity between groups. Staff are encouraged to come together in one large breakout space that incorporates a kitchen, dining and lounge space where earthy tones and soft furnishings create an environment that is warm and welcoming.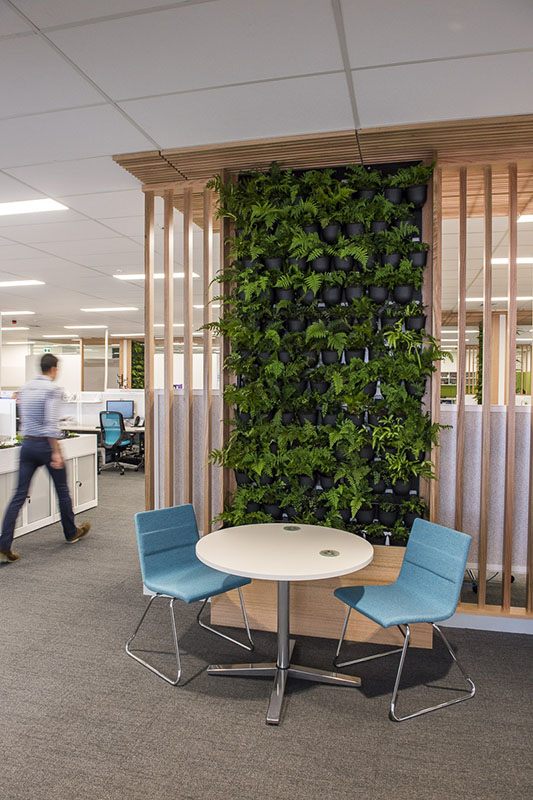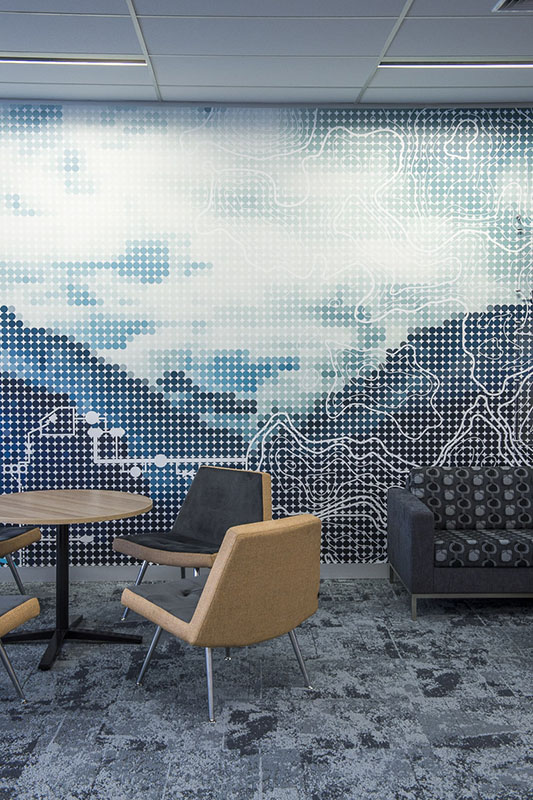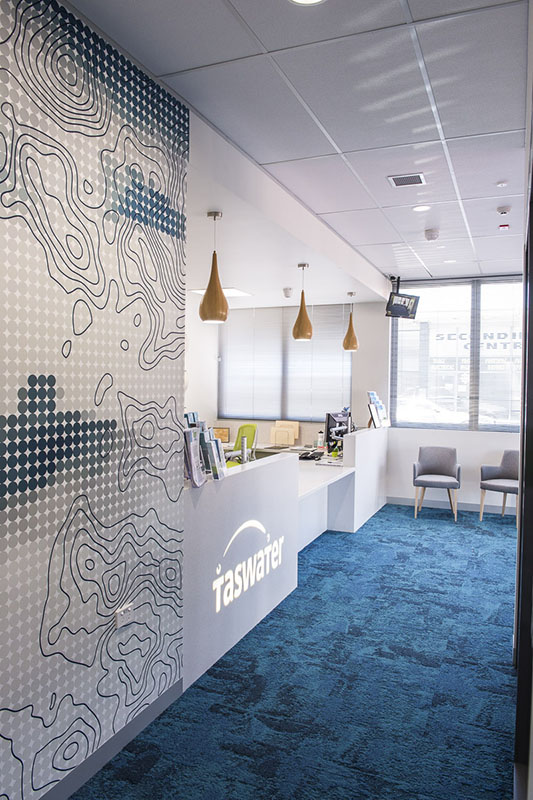 Location
Devonport, Tasmania
Category
Commercial Retail
Offices & Interior Fitouts