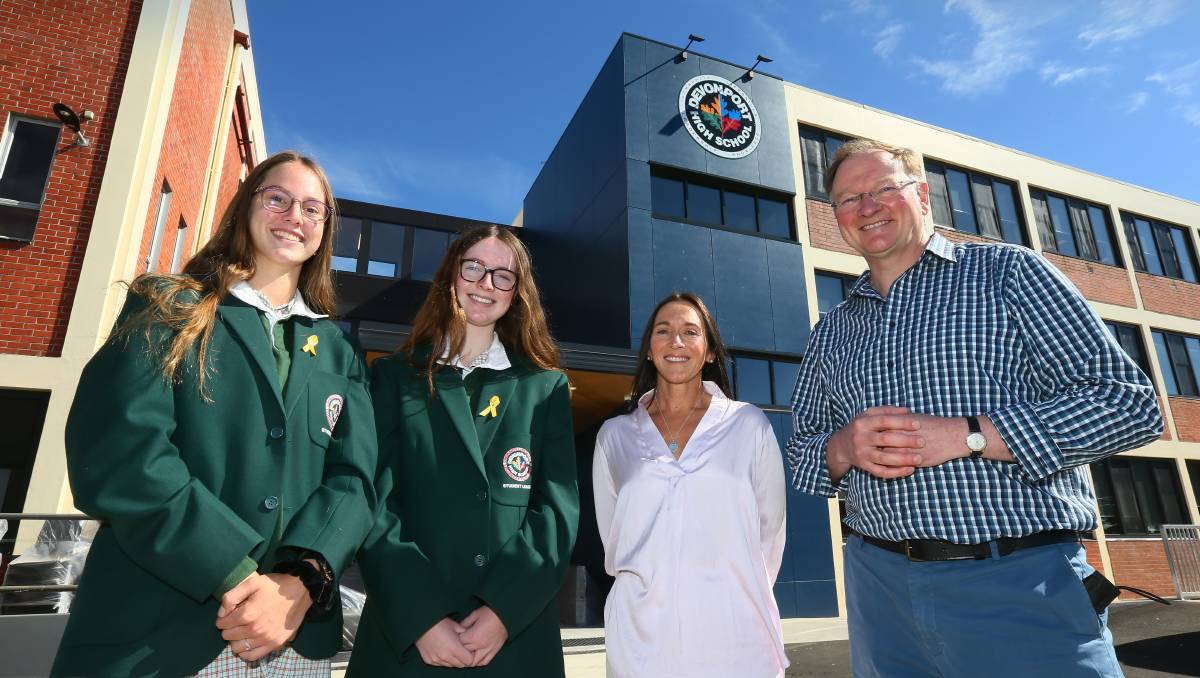 Devonport High School's new chapter
IT is the start of a new era at Devonport High School with students to start learning in their new classrooms on Monday.
The school's $10.5 million redevelopment is complete with spaces to cater for a new style of learning.
Principal Fiona Gaby said students had been gasping in awe when touring the new building which features major upgrades to A, B and C Blocks, staff and student lounge areas, new classrooms, a drama space with retractable seating and new lockers.
"It is so exciting, but at the same time there is a sense of nervousness as well," Ms Gaby said. "We want to make sure it is a really smooth transition for students and staff."
Ms Gaby said staff and students have been consulted throughout the process to ensure they created the optimal teaching and learning spaces.
"They are very contemporary spaces so that we have collaborative workspaces," she said. "We have the breakout areas and learning hubs so it best suits the needs of all learners."
Students in Year 7 and 8 have been at the school while construction has been underway and the Year 9 students only had a limited time in the old building.
"For some it will be a real mind shift because we've had such congested classrooms and we can't really configure them," Ms Gaby said. "We have a lot of input from the wider Devonport community who are ready to tour it and we will celebrate but we need to wait until we can do that safely."
Education Minister Roger Jaensch said $3.5 million was fast tracked for the project which allowed work to be brought forward.
"We're so excited for the school, and all the students and teachers who are in it, to see what they can do in this space," he said.
The project has been designed and delivered by ARTAS Architects and Meadcon Building and Construction.
"The construction phase of the project came at an uncertain time for the local building industry with the onset of the COVID-19 pandemic, and provided important continuity for our workers and suppliers," Meadcon's Tim Mead said.