Hotel Tasmania Sports Bar
The Hotel Tasmania Sports Bar is located in the heart of Launceston City, 191 Charles Street, a three storey stuccoed Victorian Georgian commercial retail building.
The design intent provided a cost effective solution to the modernisation and upgrade of the venue while respecting the buildings heritage, addressing patron needs and improve the bars functional organisation and facilities.
The removal of plaster walls from previous refurbishments revealed the natural warmth of the Georgian brick wall and is given further prominence against the contemporary sports bar design and finishes. The design includes equal access for the disabled and an upgrade to the internal court yarding providing indoor outdoor connections, natural daylight, and ventilation.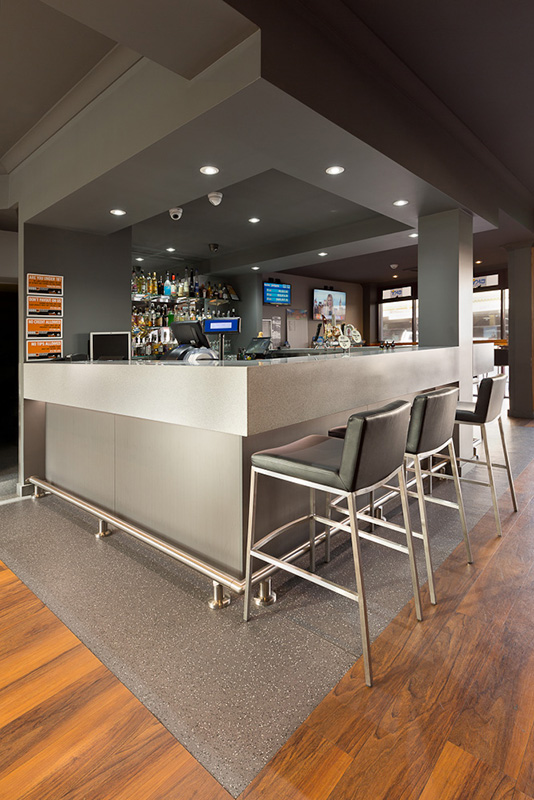 Location
Launceston, Tasmania
Category
Tourism Hospitality