Fred French Home, Aged Care Facility
Fred French Home, aged care facility is currently undergoing a major upgrade of the majority of their facility located in Amy Rd, Launceston.
The major component of the upgrade is the construction of a new 13 bed wing, two 4 bed wings and two 8 bed wings. Each resident bedroom is provided with its own fully accessible ensuite, storage space and a small kitchenette to ensure that the quality of living is of the very highest order for each resident.
The finishes for each area have been tailored to create a warm, inviting, familiar environment for all residents, incorporating pattern, texture and colour to create subtle visual interest, meanwhile also keeping in mind that Surfaces are hardwearing and easily maintained by the facility Team.
Each resident will also have access to close by sitting & sun rooms, dining areas and fully functioning self catering kitchens. These common areas will open out onto new beautifully landscaped gardens & deck areas.
The works also include the upgrade & consolidation of the Kitchen & Laundry facilities, which will allow for staff to service many of Masonic Homes of Northern Tasmania's other sites, from a state of the art working environment,
The redevelopment of the site will increase the number of beds from 86 to 102, allowing Masonic homes of Northern Tasmania to continue to care for each resident & allow them to live as independently as possible in a contemporary secure, friendly environment. Construction is on stage 1 is currently underway, with construction programmed to be completed by July 2016.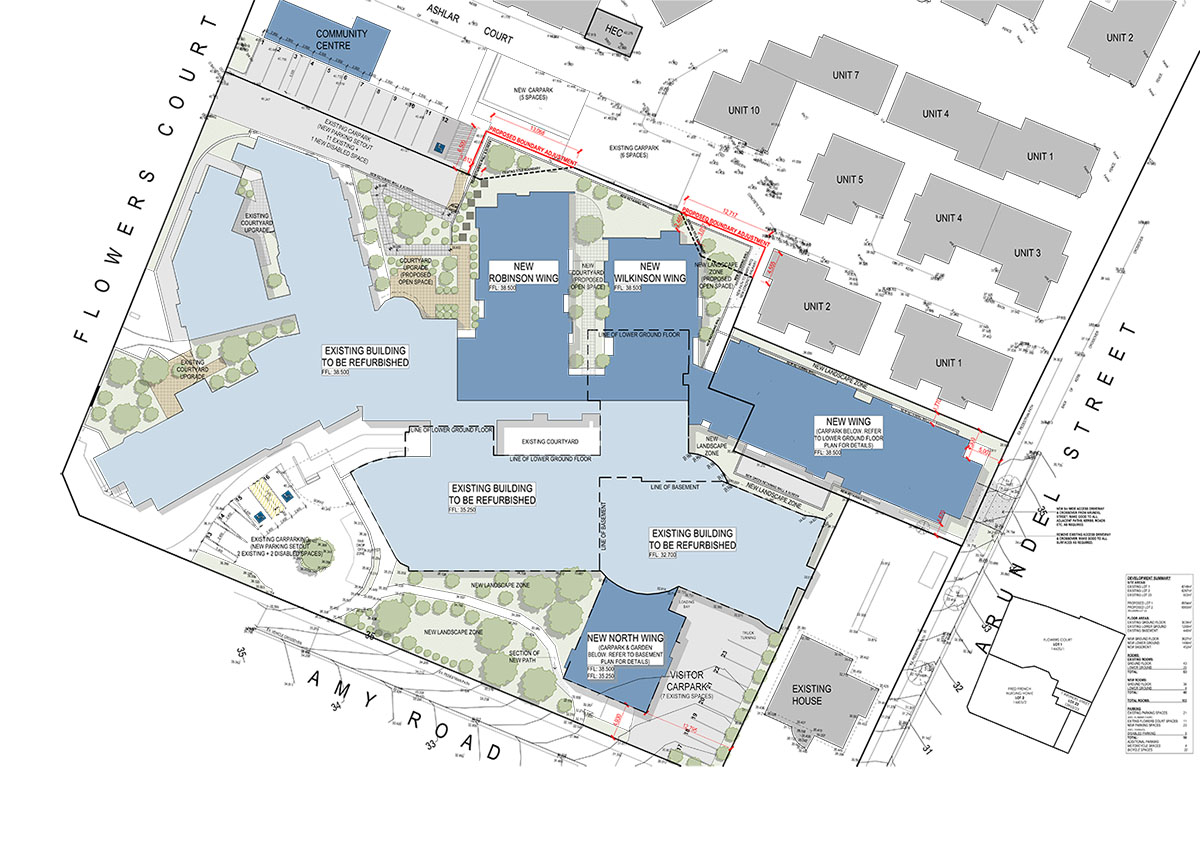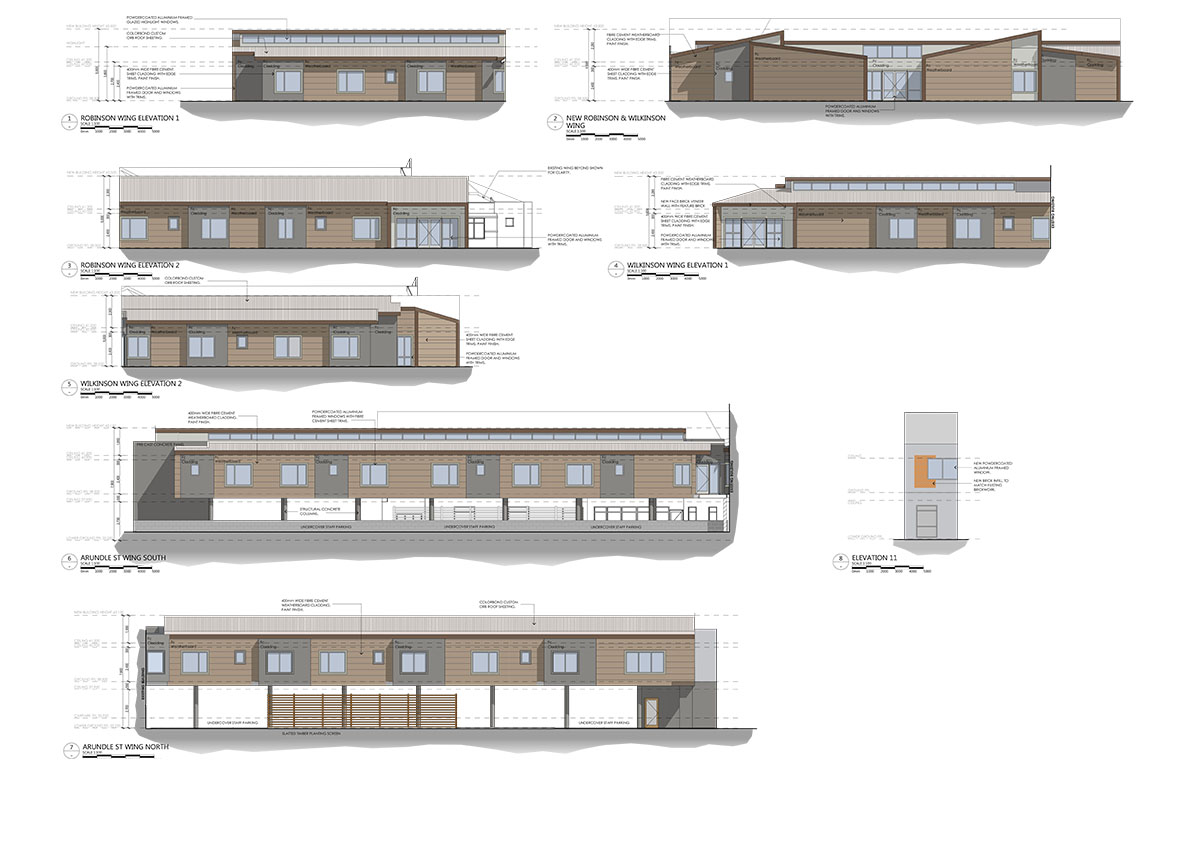 Location
Launceston, Tasmania
Category
Health & Aged Care