ARTAS Architects designed a cutting edge facility for Australian air Express at the Brisbane Airport. The architectural design of the facility was driven by a number of equally important factors.
The functional requirements of this facility drove the design of the warehouse areas and hardstands. Truck turning, parking and access required generous hardstand with drive around access to a recessed loading dock.
The corporate appearance and visual statement was considered important for the national status and nature of the tenant. The main approach to the facility is from 2 separate directions. In each case the office was positioned to provide a major visual reference for the project through a high level of detail articulation and the juxtaposition of light and shade through the complex sun shading design. The warehouse stands as a relatively simple backdrop to the highly articulated office. The use of natural Zinc wall cladding to the office reflects the corporate nature of the client and the importance placed on the quality of the final product by the project team.
The design team were also able to deliver a number of environmentally friendly initiatives above what is typically conceived for an industrial project.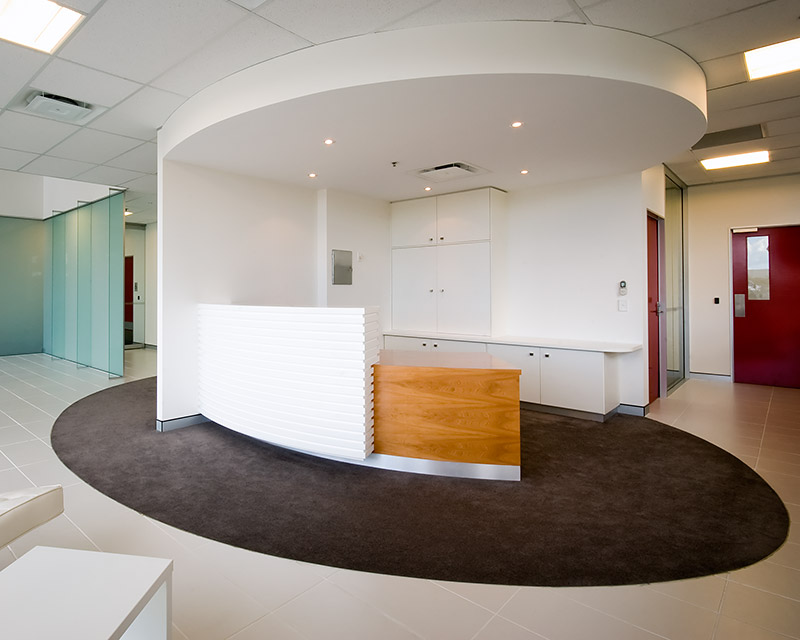 Location
Brisbane, Queensland
Category
Commercial Retail
Industrial