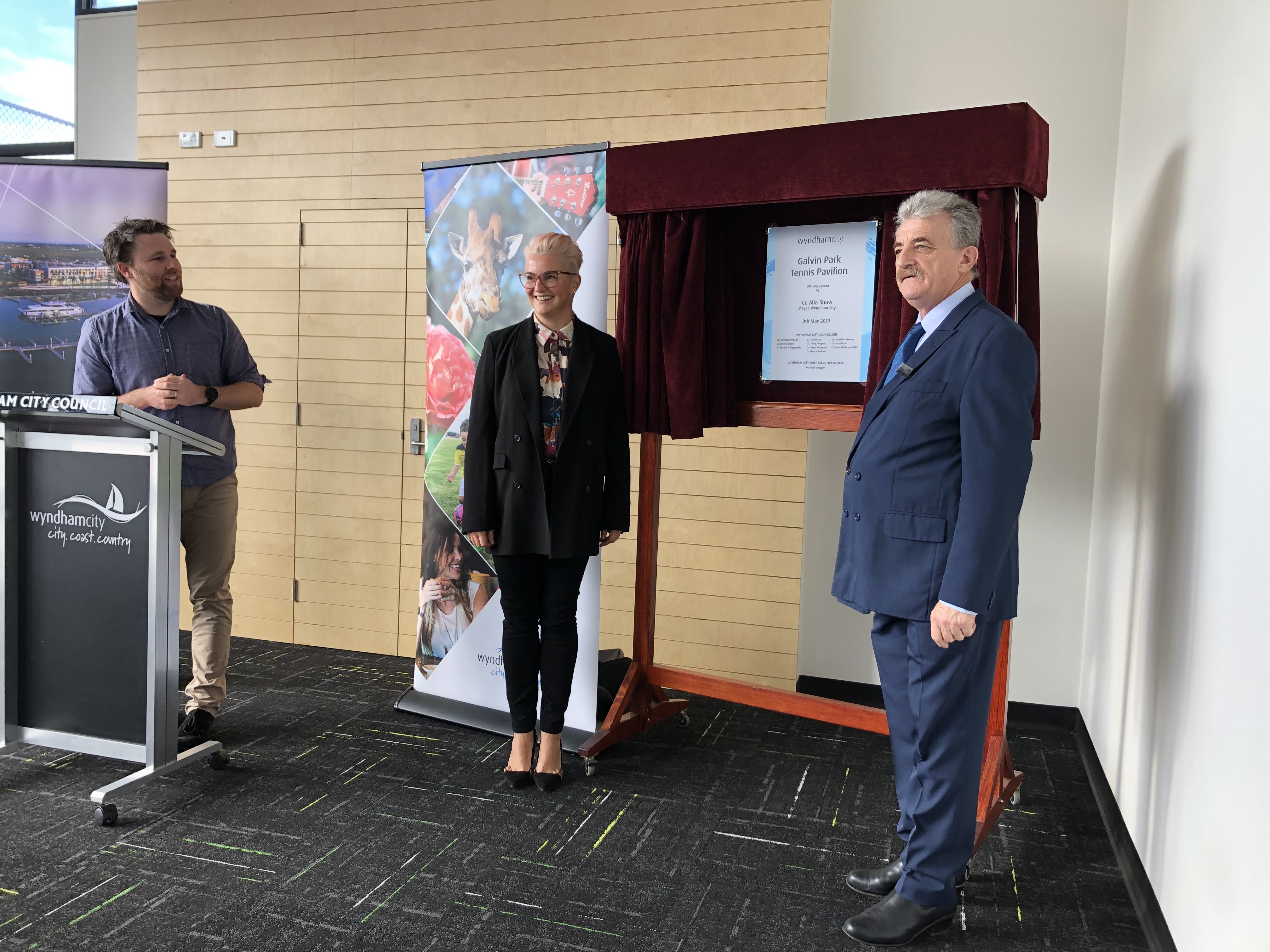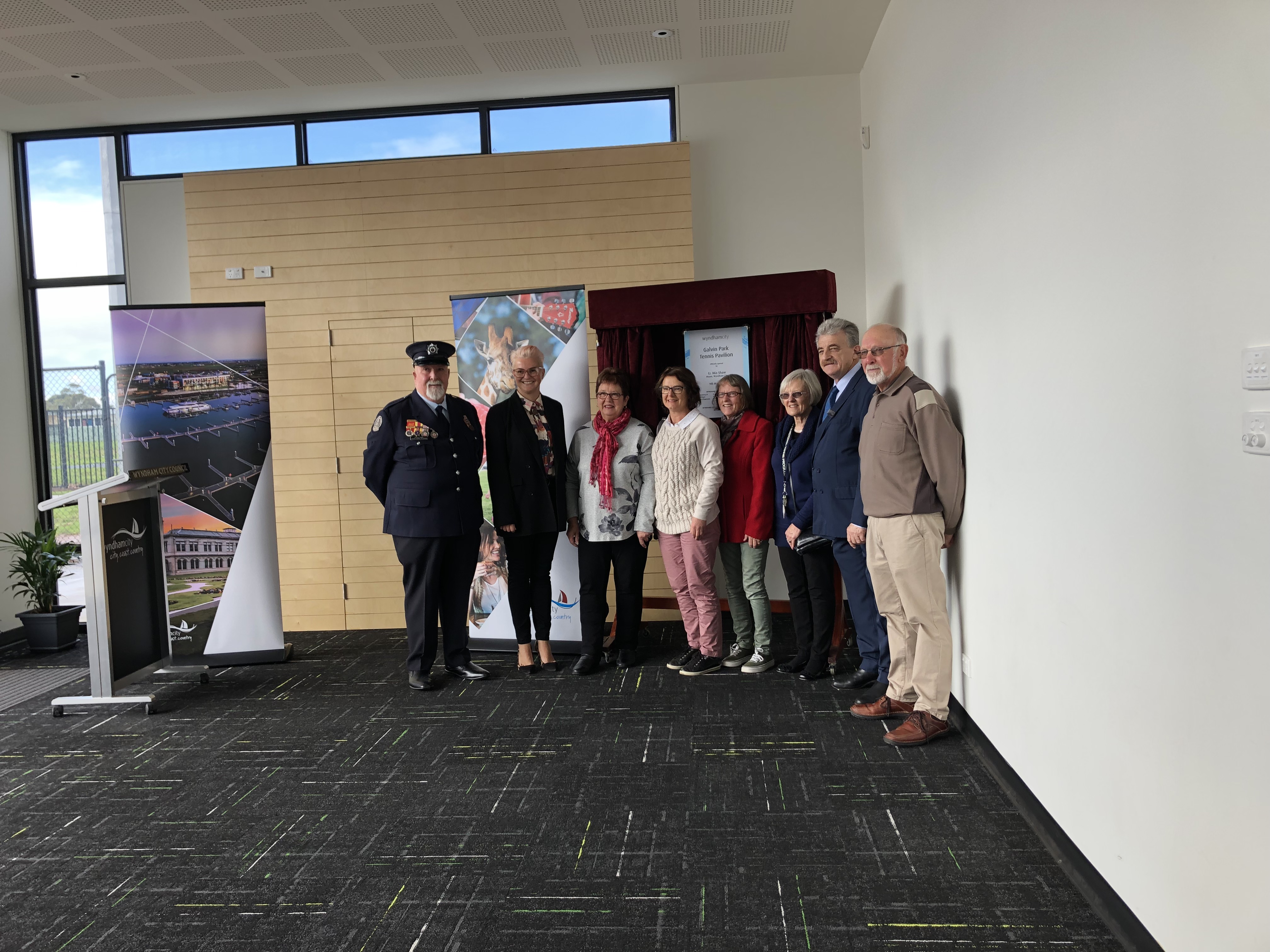 Galvin Park Tennis Pavilion Officially Opens
The Galvin Park Tennis Pavilion in Werribee was officially opened on Friday 21 June by Wyndham City Council Mayor Mia Shaw.
The new tennis pavilion at Shaws Park in the Wyndham City precinct enhances the image and reputation of this municipality to deliver high quality sporting events and activities. The project involved the removal of the existing club house, replacing it with a new tennis pavilion, change rooms, storage room and roofed viewing area as well as social and meeting spaces, kitchen and kiosk and public toilets.
For a more indepth look at this project visit the link below.